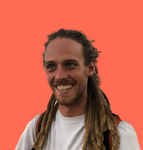 Rob Elgar
Expertise
SEO, E-Commerce, Blogging, Content Writing, Content Planning
Education
BSc in Environmental Management from Cape Peninsula University of Technology
Experience
Rob Elgar has years of experience researching, planning, and creating engaging blogs and SEO-based content for various niches. Studying Environmental Management inspired Rob to begin his content writing career by writing about sustainability and has since driven him to take on content marketing as a full-time career.
Quote From Rob Elgar
"If you won't read what you write, then no one else will. Satisfy yourself first, and the rest will follow."
About Blyp's Editorial Process
At Blyp, our expert team of writers and editors aims to bring you the information you need to make data-driven decisions that accelerate business growth. Industry professionals fact-check our content to ensure relevance and accuracy. We only source content from reputable sites and research institutions and cite this where appropriate. Our content is rigorously reviewed before publication and upon considerable updates. Read our editorial process to learn what we do to deliver you the quality content you can rely on.