What Google Analytics Can't Track and Why

By

Rebekah Brace

Reviewed by

Romi Hector
Published May 25, 2022.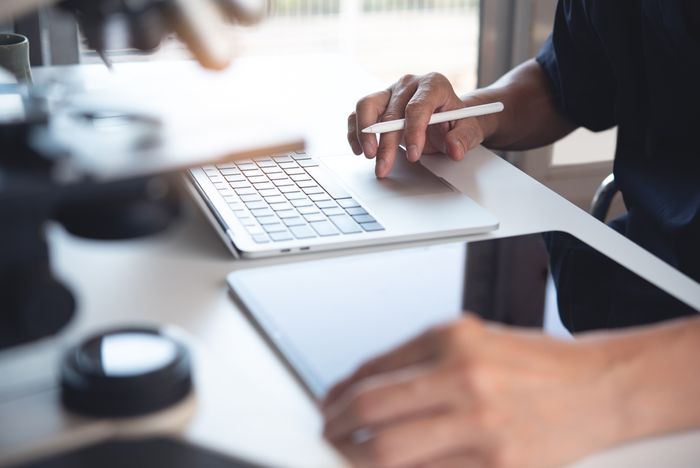 Around the world, countless companies use custom Google Analytics reports and insights to collect information about their audience and their activity on a website. For most companies, Google Analytics is one of the primary tools used to understand user behavior and website performance.
However, while Google Analytics can provide many valuable insights, this doesn't mean it can track everything. Today, we're going to answer questions like: What is google analytics? What can it do? What can't you track with Google analytics?
What Data Google Analytics Is Unable to Track
Google Analytics can't track everything. While between 30-50 million websites use Google Analytics to track user activity, they can only gather so much information. So, what data is Google Analytics unable to track?
Individual Users
Google Analytics prohibits sending PII (Personally Identifiable Information) to website owners. Instead, it allows for sending a unique user ID. You're not permitted to store any personal information for individual users, but you can store a unique ID to help determine when a specific person visits your site more than once.
Historical Data
Google Analytics will only process information from the moment you start tracking on your site. It can't access any historical data before you connect to Google Analytics. You can, however, use data import to combine data collected from other sources.
Users on Social Networks
You can keep track of various actions like form submissions, clicks, events, and how a user interacts with your website. However, it can't tell you what the user did on other social networks.
Users on a Competitor's Site
Google Analytics only starts tracking behavior from a user after they arrive on your site. After a user leaves your site, Google Analytics won't continue accumulating information for you. You can track things like cart abandonment in Google Analytics, but not what a user does after leaving your site.
When Users Delete Browser Cookies
Google uses cookies to keep track of new and returning visitors on your website. Once a user deletes those cookies, they'll be considered a new user. There's no way to differentiate a genuine new user from someone who deletes their cookies on a web browser.
What Google Analytics Can Track
Just because Google can't track all of the information you might hope to collect about a visitor, it doesn't mean you shouldn't be tracking with Google Analytics. Users can track up to 200 different metrics to measure how the site is performing. Some of the most popular metrics to track include:
Users

A user is a unique or new visitor to the website

Bounce rate

The percentage of people who visited one page and left your site

Sessions

The group of visitor interactions that happen in a 30-minute window

Average session duration

The length of each visitor's stay on the site

Percentage of new sessions

The percentage of visits that are from first-time visitors

Pages per session

The average number of page views in each visit

Goal completions

The number of times a user completed a

goal or desired action

(converted)

Pageviews

The total number of pages a user views
The metrics you track from each Google Analytics campaign will depend on several factors, including what you're trying to accomplish with each marketing effort.
How Does Google Analytics Work?
The question "How does Google Analytics work?" is common among many business owners.
Google Analytics is essentially a data-driven tool that collects information from each web visitor through page tags. A tag in JavaScript is inserted into the code of each page, which runs in the web browser of each visitor, collecting data and sending it to one of the data collection servers owned by Google. From there, Google Analytics can generate custom reports to track and visualize data.
The page tag essentially works as a web beacon gathering information, but because it relies on cookies, information cannot be collected from users who disable their cookies.
Google Analytics includes a host of useful features designed to help users identify patterns in how people connect with their website, from data visualization and monitoring tools, like dashboards and scorecards, to funnel analysis.
Within the Google Analytics dashboard, it's also possible to save profiles for multiple websites, creating custom reports for each campaign. However, using Google Analytics can be quite complex, which is why many business leaders rely on specialists to help them.
What Google Analytics Can and Can't Do
When using e-commerce analytics tools like Google Analytics, it's important to understand there are limitations on what the service can and can't do. While Google Analytics can provide a lot of useful information about your business and how customers interact with it, it won't be able to collect all the information you might hope to have about your users.