Transferring Your Business Skills from a Brick and Mortar Shop to a Shopify Store
Published January 25, 2022.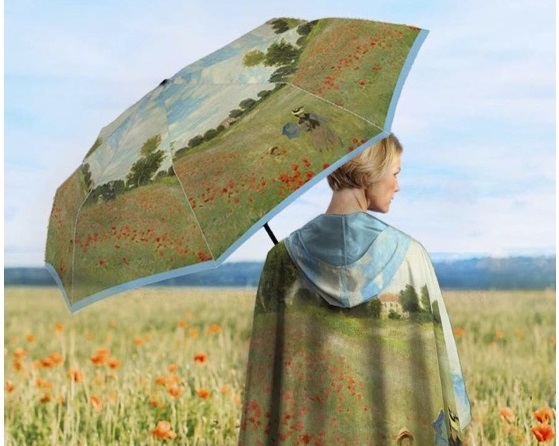 Many companies have started to realize the power of online shopping in the past few years. For Lindsay Hagerman and Jan Hartman, they knew it was time to head online with their new venture, RainCaper. Today Lindsay sat down with us to share more about her business which she owns alongside her mother, Jan Hartman.
What is RainCaper?
RainCaper offers artfully designed, gorgeous gifts for home and travel. Their products range from a stylish rain cape for your carry-on luggage to a set of tea towels for your kitchen. You'll find they offer many beautiful gifts that would be ideal for anyone in your life, including luxurious journals and pen sets. Lindsay owns the business alongside her mother, Jan Hartman. Jan previously ran a popular store called Flag Lady Gifts for 24 years. As Lindsay grew up working in the store and then became a partner in her adult years, she had a good idea about what customers expect from this type of business. Their skills both complement each other, and so their new venture RainCaper was launched.
Thinking Like an Entrepreneur
When you set up your new Shopify store, you need to start thinking like a business owner. No one ever really feels like they've fully accomplished their goals, or they wouldn't be an entrepreneur. Lindsay and Jan get a lot of pleasure from watching their business grow. With so many milestones that they've passed and keep aiming for, there's always something new to keep them motivated on this journey. Lindsay says that when you are starting a new business, it's critical that you take the time to do some market analysis. Fortunately, their previous business was similar to the primary B2B customers they receive online. RainCaper offers both retail and wholesale options, and by researching both of these markets extensively, they've been able to find great success online.
Working as a Mother-Daughter Team
Lindsay knows that for so many people, working as a mother-daughter partnership would be an absolute nightmare. However, for them, it's been a great asset and a reason for their success. Jan is an amazing designer who has incredible attention to detail. They both have different skills which work hand-in-hand together, which means they know where their strengths lie. When choosing a business partner, this is something to keep in mind regardless of whether they are a family member or not. You'll find that by partnering with someone who has a different range of skills than you, you'll have the greatest chance of success.
Overcoming the Recent Pandemic
For the team at RainCaper, the recent pandemic was a huge challenge. Most businesses in the world were hit in some way by COVID-19, and 2020 was a hard year for RainCaper. The following year saw freight costs spiraling out of control, going from three to five to ten times the cost they used to be. Delays with shipping and staffing challenges were another huge concern, but they've continued to push on every day and do their best to survive this difficult time.
Top Tips for New Business Owners
For new e-commerce store owners, Lindsay recommends trying to find your people as soon as possible. Try to connect with similar e-commerce store owners and local small business owners. You could join a mastermind group or a peer-to-peer mentorship group. Other business owners can help you with some of the greatest struggles you'll face, so don't just treat them like your competition. As far as the rewards of owning a Shopify store, Lindsay and Jan love hearing back from pleased customers. When they remark about the quality of their pieces and artwork, it puts a huge smile on their face each and every time.
A huge thank you to Lindsay for sitting down with us today to share her and Jan's story. Find out more about RainCaper by visiting their online store. We hope that 2022 will be a better year for RainCaper and all other e-commerce stores as we start to recover from the difficult times we've all experienced recently. There's no time like the present to launch a new Shopify store, and we hope their words of wisdom will give you the encouragement you need to do just that this year.