Top 5 Must-Have Shopify Apps in 2022

By

Brody Hall

Reviewed by

Romi Hector
Published May 16, 2022.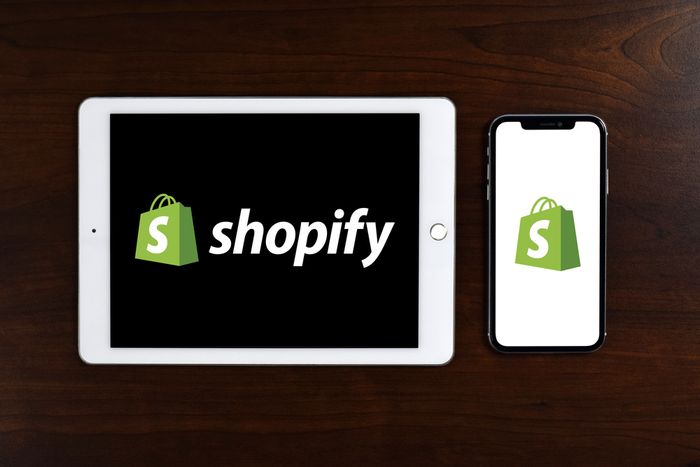 Multiple Shopify stores allow online merchants to cover more than just one product type. The thing is, you're wasting time on tasks like manually updating your product descriptions or creating product pages for duplicate items.
The solution?
Use these Shopify tools to save time and automate repetitive tasks. That way, you can focus on what really matters: growing your business.
To help you achieve this, this post covers:
How the right Shopify tools can help you run a successful Shopify store

The benefits of using Shopify tools

The best Shopify apps for 2022
Keep reading to learn more.
Why It's Important to Fortify Your Shopify Store With Apps
The Shopify app store offers shop owners a range of features, including apps for marketing, accounting, ordering, shipping, and more. The best part is that the applications found in the Shopify app store are made by third-party Shopify developers, which means that they have been created by experts who understand the needs of Shopify users better than anyone else.
Shopify apps offer merchants a range of benefits, including:
Increased profits

Many apps are designed to help merchants sell more products and increase their profits.

Improved customer experience

Apps can make the shopping experience faster and easier for customers, leading to increased sales and loyalty.

Boosted productivity

App integrations can help merchants automate their business processes and save time.

Enhanced customer experience

Shopify apps also enhance the customer experience. For example, some apps provide real-time shipping updates, so customers know when their order will arrive.

Actionable data

Product analytics

is a valuable tool for understanding how customers interact with your products. The right Shopify app can help you gather this data and make better decisions about your products.

Access to key metrics

There are

key e-commerce metrics

that online businesses should track to measure their online success. The best e-commerce apps will grant actionable insights into website visits, conversion rates, and average order value.

Optimized inventory management

A Shopify app can help to develop powerful

inventory management strategies

. By tracking inventory levels and sales, an app can help ensure that the right products are available when customers need them.
Maximize Profit and Growth With Blyp
Get the insights you need to take your online business to the next level with Blyp.
Blyp provides actionable insights geared towards where you'll benefit most. With the platform's powerful artificial intelligence and machine learning capabilities, you can uncover trends and patterns within data to boost sales.
Blyp makes this possible by giving you insights into your metrics that facilitate true data-driven decisions. With our easy-to-use interface, you can quickly find out what's popular and where you should focus your efforts to improve sales, making it a great way to analyze user metrics.
Pricing
Free plan

: $0/month

Starter plan

: $29/month
Boost Sales With Sales Pop
Sales Pop creates trust and urgency for your products. When customers see that other people are buying your product, they are more likely to purchase it as well. It also makes your store look busy and popular, creating a sense of urgency. Sales Pop is completely natural on your Shopify store—there's no need to change any settings or add any code.
Sales Pop is the perfect app for online stores looking to cultivate social proof. The app pops up a notification when a recent sale has been made, allowing you to see what others are buying and how much they saved.
Pricing
7-day free trial

$1.99/month
Automate In-Store Marketing With Privy
Privy is the email marketing, SMS, pop-up, cross-sell, and banner creation tool that helps small business owners increase their sales and grow their customer base. With Privy, you can create beautiful email campaigns, drive traffic to your website with targeted SMS campaigns, increase sales with automated pop-ups and cross-sells, and get real-time insights into how your marketing is performing.
Plus, you can use Privy's powerful customer segmentation and targeting features to create targeted campaigns that reach your customers where they are most likely to convert.
Pricing
Free plan

: $0/month

Starter plan

: $15/month

Growth plan

: $45/month

Conversion only plan

: $70/month
Design Better-Looking Pages With Shogun
Shogun is the perfect Shopify design tool for anyone who wants to create beautiful blogs, product pages, and landing pages. Shogun's easy-to-use visual editor makes it simple to customize your designs with just a drag and drop. To get you started, Shogun offers a wide range of templates and tools that make it easy to create professional-looking pages in minutes.
Pricing
Build plan

: $39/month

Measure plan

: $99/month

Team plan

: $299/month
Streamline Shipping With ShipStation
ShipStation is the simplest way to manage your orders from wherever you sell. With ShipStation, you can easily print shipping labels for any carrier, including USPS, UPS, and FedEx. The platform also allows you to automate order tracking and email notifications to keep your customers informed about their shipments.
Shogun also possesses powerful enterprise features, including A/B testing, multi-store sync, and custom elements. This allows businesses to tailor the shopping experience for their customers, improve conversions and sales, and grow their business. Shogun also provides detailed insights and analytics so businesses can track progress and make data-driven decisions.
And to top it all off, you can print labels, track packages, and more. ShipStation makes shipping easy and fast!
Pricing
Starter plan: $9.99/month

Bronze plan: $29.99/month

Gold plan: $69.99/month

Enterprise plan: $159.99/month
To really take your Shopify store's set of functionalities in the right direction, check out the best e-commerce analytics tools.