Don't Miss Out: Set Up a Google Analytics 4 (GA4) Property for Your Shopify Store Before Universal Analytics Sunsets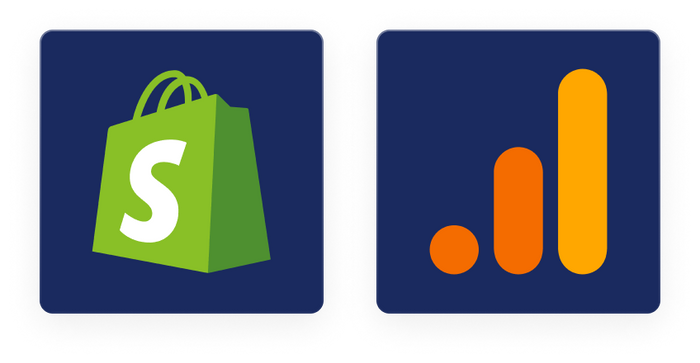 As a Shopify store owner, understanding your customers and their behavior on your website is crucial for optimizing user experience and driving sales. Google Analytics 4 (GA4) is the newest version of the popular analytics tool designed to provide in-depth insights into your online store's performance.


Though most people have had the chance to get to know Google Analytics at it's current format (Universal Analytics, aka GA3), few got accustomed to the new version Google launched a couple of years ago.
Moreover, since Google intends to sunset GA3 by July 2023, every Shopify operator needs to make sure that their store is properly set up for that change to make sure you aren't missing out on any data or insights.


To get ready, first you'll need to make sure that you have a GA4 property ready to be used.
In this guide, we'll walk you through the process of opening and setting up a new GA4 property for your Shopify store.


Step 1: Create a Google Analytics Account (If you don't already have one)


Visit the Google Analytics website at https://analytics.google.com/ and sign in using your Google account.

Click on "Start measuring" if you don't have an existing account or "Admin" > "Create Account" if you already have an existing property but want to set up this new property on a new account.

Enter a descriptive account name, such as "My Shopify Store," and configure your data sharing settings.

Click "Next" to proceed.
Step 2: Set Up a New GA4 Property


Choose "Create Property" and enter a property name that represents your Shopify store (e.g., "My Online Store").

Select the appropriate time zone and currency for your store.

Click "Next" to configure the business information.

Choose "Website" as the data stream type and enter your Shopify store's URL.

Click "Create Stream" to generate your unique tracking code.
Step 3: Locate the "G-" Tracking ID
After successfully creating your GA4 property, click on "Data Streams" in the left-hand menu of the GA4 property dashboard.

In the "Data Streams" section, click on the data stream that you created for your website.

On the data stream details page, find the "G-" tracking ID (e.g., G-123456789) located near the top of the page. You will use this tracking ID to integrate GA4 with your Shopify store.
Step 4: Customize Your GA4 Property (Optional)


You can now explore various GA4 features and reports to gain insights into your Shopify store's performance. Consider setting up custom events, configuring conversion goals, or segmenting your audience to obtain more specific data and make data-driven decisions.
More on recommended GA4 set ups in an upcoming post.
Next: Setup the integration with Shopify!
That's it, you've successfully opened and set up a new Google Analytics 4 property for your Shopify store.
The next step is to properly set up Shopify's native GA4 integration through the "Google" channel.


Use this powerful tool to analyze your store's performance, understand your customers, and optimize your site for better conversions and user experience. Regularly monitor your GA4 data to make informed decisions and watch your online store grow.
Keep an eye for additional GA4 tips for Shopify operators coming soon and as always - feel free to get in touch if you need any help or have any question.