Learning From Google Analytics Audience Reports

By

Kelli Harris

Reviewed by

Joel Taylor
Published July 31, 2022.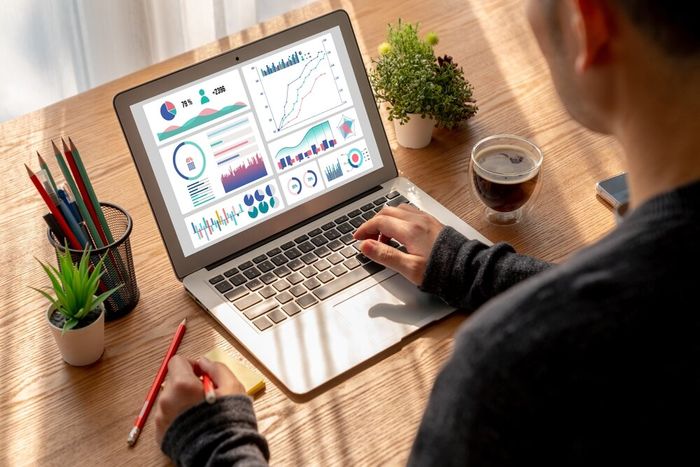 As a business owner, it is essential to understand your target audience. The Google Analytics Audience Report is a tool that can help you execute in-depth audience analysis crucial to the success of your business.
By analyzing Google Analytics user metrics, these reports show how users interact with your site and provide information about your visitors, such as demographics, interests, behavior patterns, the technology used, and more.
How to Access Audience Reports in Google Analytics
To access the Audience report:
Log in to Google Analytics

Go to the "

Audiences"

tab in the left navigation bar

Then select "

Overview"

under the Audiences section
Types of Reports Included in Audience Reports
Here are some of the reports available in the Audience section:
Overview report

The overview report provides a synopsis of a few important metrics of your website, such as acquisition and engagement.

Active users report

Here you can see the number of active users on your website for a specific date range.

Lifetime value report

This lets online retailers measure customer performance across numerous sessions. You may compare user lifetime value by acquisition, helping to finetune campaign budgets.

Cohort analysis report

This report analyzes selected cohorts. The cohort is basically a collection of users with comparable interests. 

User explorer report

This contains information about the behavior of the individual user on your website based on their Client ID or User ID.

Demographics and interests reports

Using this report, you can find out who visits the website and what their age, gender, and interests are. By customizing ads to specific demographics and interests, conversion rates will improve.

Geo report

Here you will find the location data of the users based on their IP addresses, including language. This is helpful if your business targets international users.

Behavior report

This section analyzes how frequently a user visits your site, the duration of time spent on your site, and how many pages they see.

Technology report

This report provides audience analysis based on the technology they use to access your website, such as browser, OS, screen resolution, etc.

Mobile report

Find information about different types of mobile devices, mobile operating systems, and more.

Custom report

This lets you create

Google Analytics custom reports

with metrics that are essential to your business.

Benchmarking report

Use this to gain useful insight into the websites of your competitors to help you make informed decisions.

User flow report

This report shows how your website is navigated by a user.
Key Insights Available Through Google Analytics Audience Reports
Identify What Content Works Best for Your Audience
By tracking data such as traffic sources, bounce rates, demographics, and behavior patterns for individual pages, you can see which pieces of content are performing well and which ones aren't. Then, based on this information, you can tailor your strategy accordingly and boost engagement.
Accurately Segment Your Target Audience
Marketing to uninterested audiences is a waste of time and money. Using the Audience reports, you can learn which strategies get the most attention from your target audience. Your content and tone of voice can be tailored to the needs of the persona of your target market.
In addition, you can compare audience segmentation in Google Analytics and see detailed statistics about each one. Users can be segmented in many ways, including based on time on site, visits to specific pages, goal completion, location, and more.
Improve Customer Retention
If you compare New vs. Returning users, you can determine how many people are coming back to your website again and again. If your customers return to your site more than once, you can determine how successful your customer retention program is. In case you have low loyalty users, you can optimize your content to draw previous users back to your site.