Keep Making Mistakes and Working Hard With Reel Sportswear

By

Staff Writer

Edited by

Siphokazi Mdidimba
Published June 7, 2022.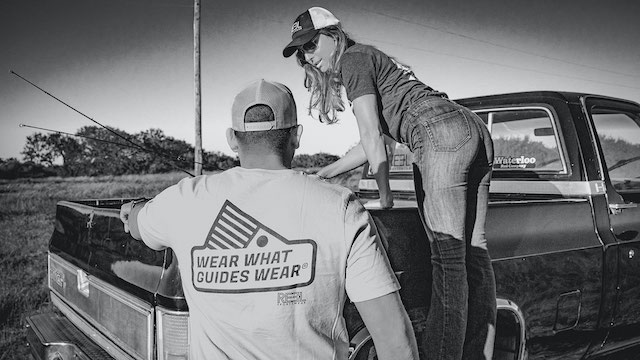 From a young age, many of us are taught that making mistakes is a bad thing. The good news is that as a business owner, making mistakes is one of the best things you can do to help you get one step further toward your goals. Today we sat down with Andrew J Foster from Reel Sportswear to learn about his story and how he founded his online business.


What Does Reel Sportswear Offer?
Since 2013, Reel Sportswear has been offering simple, affordable, and high-quality fishing apparel for all anglers and outdoorsmen. Andrew didn't have a background in fashion, manufacturing, or the fishing industry, but he was an extremely passionate fisherman himself. The summer after college, he found his love for the sport once again and knew that he wanted to work in this field for the rest of his life. The brand pays homage to his childhood, his father, and his grandparents, all of whom introduced him to this incredible sport. The path since this time has been full of creativity, magic, exploration, and excitement, and each day Andrew is thrilled that he can call this his job.
As far as opening an online store, it was a no-brainer for Andrew. At the time that the store opened, a lot of people were promoting the passive income lifestyle, so he thought it would be much easier than it was. The team originally tried to build their own custom storefront using Spree commerce (an open-ended e-commerce platform) and Ruby on Rails, but this was a very short-lived attempt. Shopify was starting to become super popular, so they jumped onto the platform and have never looked back since.
Being Grateful Every Day for the Journey
For Andrew, he still doesn't feel like he's made it online, and he wakes up every day unbelievably grateful that the store is still operating and relevant. However, he does take the time to sit back and think about how many units they've sold and how far they've come since day one. As a keen entrepreneur, Andrew never feels like he is fully satisfied with the outcome, no matter how big his achievements are. By working hard and sacrificing a lot of time and energy, you keep moving forward toward where you want to be. Andrew truly believes that if you are going to do something, you need to do it right all the way through. There is no shortcut to success and anyone who believes that is just trying to kid themselves into thinking there's an easy path in life.
Building Trust With Your Customers
Building trust with your customers should be one of your top priorities as a business owner. By forming strong relationships from your first days online, you can work to create a steady business that will support you in the future. It's all about playing the long game, which has been the aim for Andrew with Reel Sportswear. It's never been a get-rich-quick scheme, and the bigger picture is far more important to the team.
Since 2020, the challenges for online businesses have been never-ending, with nothing remaining constant and change being the only thing you can guarantee. Andrew goes against some of the more popular advice out there about social media posting and advertising. Instead, he focuses on creating genuine relationships with each customer. That could be through long-form storytelling, in-person events, and connecting with them on the site.
Work Hard and Keep Making Mistakes
Andrew's number one tip for new business owners is to work hard. If you aren't committed, it's just not worth starting any project. Make lots of mistakes on your journey, which is the best way to learn. Be careful about some of the advice you hear online today to avoid large losses that could damage your reputation and future. Finally, have patience on your journey. A successful online store doesn't come overnight, so you need to put in the leg work and give it some time. With patience and a good work ethic, you can be sure your hard work will pay off in the end.
Check out Reel Sportswear today for more information about the brand and the full range of products that Andrew's team offers.