4 Irresistible Customer Winback Emails (Templates + Examples)

By

Kelli Harris

Reviewed by

Michelle Meyer
Published August 29, 2022.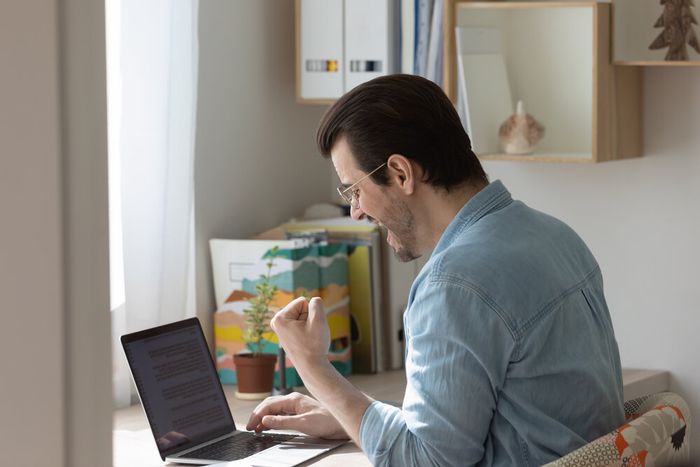 Your customers are worth fighting for! When a relationship with a customer is broken, it requires extra attention to mend. By personalizing your approach to each customer, you will achieve optimal results.
In this post, we look at 4 win-back email examples that form an essential part of newsletter email marketing for beginners and pros alike. 
1. "Hello?" Winback Email
A "Hello?" Winback email can be just the refresher your customers need to re-engage with your brand. Customers are reminded why they chose your brand in the first place, so focus on highlighting key benefits, providing value, and thanking them for being part of your brand journey. 
This is also a good opportunity to make customers aware of your unique selling propositions by showcasing certain products or features that you're proud of. 
Example:
Subject line: A lot has happened since we last saw you…
Body: We just wanted to say that we miss you. And that lots have been happening at [insert brand name] lately. Here are a few things you might have missed. 
[showcase the latest deals, updated features, etc. and include imagery if possible]
Email CTA: Take me there! [Links to website/specific shopping page]
2. Incentivized Winback Email
A winback email is a great opportunity to offer an incentive, like free shipping, upgrades, or prizes.
Incentives don't always have to be discounts. A product incentive can also be effective because it offers something tangible the customer can anticipate. Regardless of the type of incentive, remember to create a sense of urgency that will compel the customer to act fast.  
Example:
Subject Line: [X]% off, exclusively for you!
Body: Please come back to our site and our lives—we miss you. So, we did something we don't usually do: we added a discount coupon to an already great deal.
This one is especially for you!
Make sure to get it before [X] days are up.
Email CTA: I want in! [links to shopping page]
3. Winback Email Seeking Customer Feedback
Customer reviews are important, because it allows you to better understand why you're losing customers and how to get them back. If you prioritize client satisfaction, a feedback email may be enough to win them back. The information you gain from surveys will improve the customer journey stages.
You can also incentivize your customers to engage by offering a discount or gift to fill out a feedback form.
Example:
Subject Line: What made you go? We'd love to know!
Body: Hi [Customer],
It's not the same without you.
It looks like you haven't been engaging with our emails lately, and we'd love to figure out why.
What can we do for you?
Email CTA: Let us know what's not working [Links to survey]
4. "Unsubscribe?" Winback Email
Don't assume someone has unsubscribed from your mailers because they don't seem interested in receiving them again.
If you send a follow-up email within 24 hours of receiving an unsubscribe request, you increase the chances of winning back those customers. Use your unsubscribe message to find out why they left, whether it was intentional (this happens!), and how you can improve their customer experience.
Good practice is to include a CTA to re-subscribe or to provide options to customize the frequency of emails.
Example:
Subject Line: We hate goodbyes
Body: Hi [Customer Name]!
We noticed you no longer open our emails. We know that things come up in life, so if you want to move on, we won't stand in your way. 
But, if you don't want to miss out on [customer value proposition], let us know you still want to hear from us. Otherwise, this will be our last email.
Email CTA: Keep them coming! 
Conclusion
By utilizing a winback email strategy, you will start attracting repeat customers and re-engaging inactive ones.
Other email templates to consider include "just checking in", "special occasion" such as introducing e-commerce customer loyalty programs or informing customers of flash sales, and "FOMO" templates.