How to Open a Shopify Store With the Team From Quoi LLC

By

Staff Writer

Edited by

Siphokazi Mdidimba
Published June 7, 2022.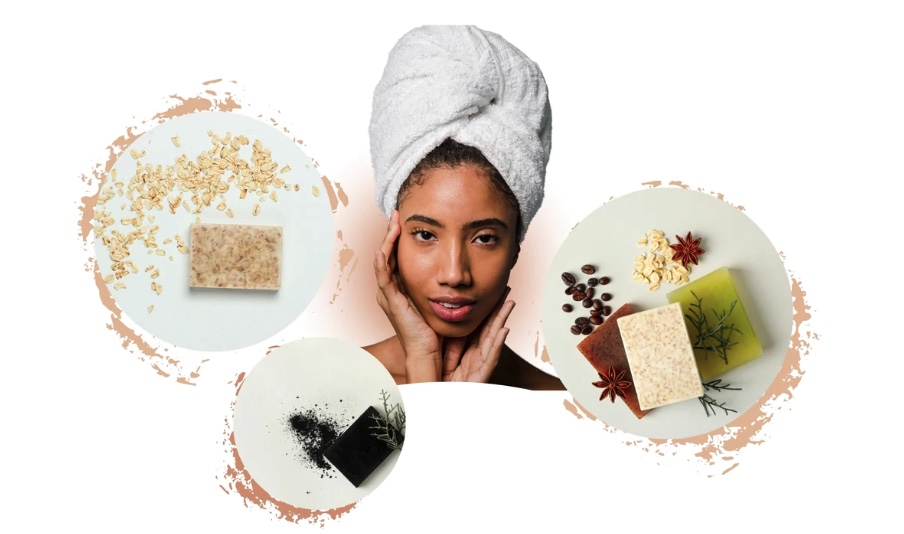 Vicky and Marcus Pierre are the owners of Quoi LLC, which has been operating for the past couple of years. They offer a range of organic body and hand soaps designed to protect your skin and reduce the chance of irritation from skin care products. When opening up a new Shopify store, you should aim to resolve a problem, and this is exactly what inspires the team at Quoi LLC each day. Keep reading to discover what their store offers and how their products can help anyone who struggles to find gentle soaps to use every day.
What Does Quoi LLC Offer?
Quoi LLC opened in 2019 and sells a range of organic body and hand soaps. For Vicky and Marcus, they know first-hand the challenges of dealing with skin conditions, such as eczema, dryness, and hyperpigmentation. Finding products that don't irritate these conditions can be a nightmare, and it's so hard to find something to use each day that is right for this type of skin. For that reason, they started looking into making something that came from real ingredients, and that would help others with the same issue. This is the inspiration behind the business and something that keeps them moving forward each day no matter what challenges they face.
How to Reach Your Target Market
When it comes to finding success in any marketplace, you need to determine who your target market is. ROAs are what help the team at Quoi LLC to determine how effective they are at reaching their target market. You can use a variety of data to help you understand what you could change about your product or marketing so that you are getting the message out there about your products. Vicky and Marcus still wish that they had started their business sooner. They encourage new business owners to never give up, and to keep trying, pushing, and innovating to find success.
Keeping Up With the Demand on Inventory
One of the biggest challenges that the team at Quoi LLC has experienced over the last few years has been the demand for inventory. Keeping up with this customer demand has been a challenge at times, as creating inventory before it sells out is an ongoing struggle. However, they know that this is a good challenge to have in comparison to other companies, so they are counting their blessings each and every day.
Top Tips for Opening a Shopify Store
If you've been thinking about opening a Shopify store, there's no time like the present to go ahead with this task. Vicky and Marcus encourage you to try and keep a positive outlook every day. There will be ups and downs on your journey, but if you keep striving to move forward, you'll be able to get where you hope to be in no time at all. They recommend writing a business plan when you are starting out, as this can be a huge help for your company. It will keep you on the right path at all times so that every day you are moving one step forward towards your ultimate goal of enjoying a life of more freedom.
For more information about Quoi LLC or to view their full range of products for yourself, head to their website today. Thank you to Vicky and Marcus Pierre for their time with us and for sharing their top tips for any aspiring business owners looking to open their own Shopify store this year.