How to Find Something You Are Passionate About Doing Every Day With Milton's Daughter

By

Staff Writer

Edited by

Siphokazi Mdidimba
Published June 7, 2022.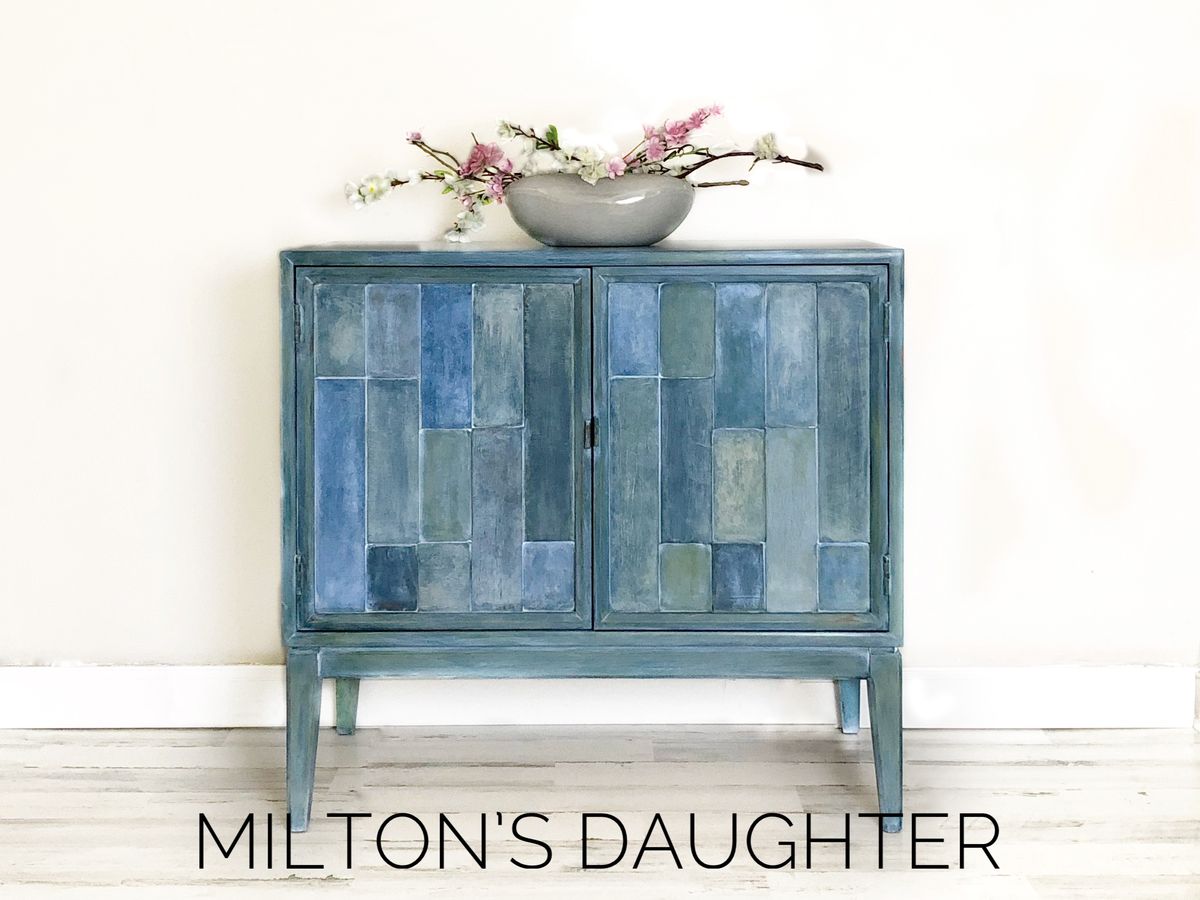 So many of us go to work each and every day just dreading the day ahead. This doesn't have to be the case nowadays, thanks to the option to work from home or run your own business. Lori Zaussmer, the owner of Milton's Daughter, is a fantastic example of this. She wasn't happy in her previous job role and so took it upon herself to find something she would be excited to wake up and do every day. Keep reading as we discover what Milton's Daughter offers and how you can follow in Lori's footsteps in the future.


What is Milton's Daughter?
Milton's Daughter was founded in 2019 and sells paints and products for DIY furniture upcycling and DIY home décor projects. We all know how popular these types of projects have been during the recent pandemic, which has contributed to the success of Lori's business. When thinking back in time to how she got started, the only regret Lori has is not starting sooner. She loves working for herself and owning a business that truly makes her excited to go to work each and every day.
For Lori, the motivation to start Milton's Daughter was the fact that she wasn't happy doing the job she was in at the current time. This is an issue that so many of us can relate to, but life doesn't have to be that way. She wanted to develop a business that was something she would truly enjoy doing, with the aim of hopefully making enough to support her lifestyle in the long run. It just goes to show that you don't have to hate what you do each day, and it's never too late to make a huge change to your current lifestyle.
Finding Success Online With Milton's Daughter
Every business owner has that moment in their business when they just know they've found success. For Lori, when her store started to produce enough revenue to pay her personal bills, this was a clear sign that things were looking up. A huge factor that helped with this success was the use of SEO. By making tweaks to your website and Shopify store, you can start to rank higher on Google and find success in any marketplace.
The two key tracking tools that Lori relies on for her business are Google metrics and financial reports. Both of these tell you how well you are doing and what areas need more work. The more time you can dedicate to looking at your store's metrics, the more likely you will be to find success in the upcoming years and stay on top of your game in even the most challenging fields.
The Challenges of the Past Two Years
There's no denying that being a business owner during the past two years has been particularly challenging. Lori struggled with cargo issues and a lack of manufacturing resources due to the COVID-19 pandemic. This impacted product availability and product production for her main vendors, which left her without some stock for a good amount of time. The good news is that we are starting to see slow progress towards a return to normality. By keeping on top of inventory to the best of your ability, you can work to reduce the chance of issues occurring again in the future.
Using Shopify for Your Retail Website Platform
Lori's top tip for new business owners is to use Shopify as your retail website platform. From there, take the time to learn as much as you can about SEO. Don't be discouraged about where you are right now, and instead, dig deep and persevere on your journey. It's never too late to get started and find something you are really passionate about, no matter what age or stage of your life you are in.
Thank you to Lori for sitting down with us today to share her lessons from the past few years of running Milton's Daughter. For more information about the company, visit their website or follow them on Facebook for regular updates on their product offerings. We hope the next year is another successful one for Lori and her team and that her story will inspire you to make any necessary changes to your own life.