How to Avoid Fear as a Business Owner with Hungry Monkey Baking, LLC

By

Staff Writer

Edited by

Siphokazi Mdidimba
Published June 7, 2022.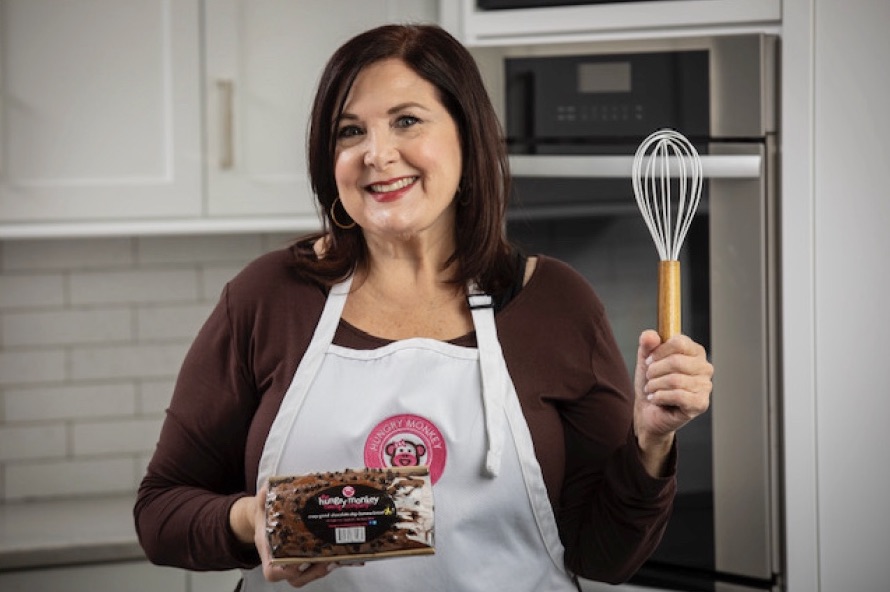 Fear is something that we all experience at some stage in our lives and careers, but it's an emotion that can either stop you in your tracks or drive you forward to achieve great things. As the owner of Hungry Monkey Baking, LLC, Cindy Kienzle knows what it's like to worry about doing or saying the wrong thing. She sat down with us today to discuss how her business has continued to thrive over the past ten years by staying fearless no matter what challenges come her way.
What Does Hungry Monkey Baking, LLC Sell?
Since 2010, Hungry Monkey Baking, LLC has been selling small-batch, all-natural treats with a modern twist. Cindy was always passionate about baking, but it wasn't until she had her own child that she saw a need in the marketplace for more natural alternatives to all of the processed treats in stores today. So many products in grocery stores are packed with added preservatives, but she wanted something better for her child to eat. Her signature chocolate chip banana bread was where it all started, but the line-up today includes triple chocolate brownies, a Lemon tea cake with a lemon buttermilk icing, chocolate chip coconut macaroons, pumpkin bread, and much more.
Opening a Shopify Store
After ten years in business, Cindy knew it was time to continue to expand her operations. Before that time, she was primarily selling at boutique grocery markets, but she'd always be asked to ship nationally. For that reason, she knew it was time to head online, which is why she opened a Shopify store for the company's 10th anniversary. Early on in the company's life, she did ship nationally, but it's so hard to compete with the free shipping offered by Amazon and other major companies. During the same year as the pandemic began, Howie Mandel took a liking to Cindy and her daughter, and started promoting the business and their delicious products.
With the help of Shopify and the economies of scale that it offered with shipping, Cindy decided to give an online store another go. Thanks to the more competitive shipping prices they could now offer, the store has been a huge success, and it's something Cindy is extremely proud of. A defining moment in her career was on April 1, 2020, when Howie Mandel did a show for an hour on their products. This led to Cindy selling out of her baked goods, with attention from press from all over the country, including being featured on Good Morning America.
Tackle Challenges With a Sense of Fearlessness
While we can't go back and change the past, in general, Cindy has very few regrets about the start of her business. She is glad that she had a sense of fearlessness 12 years ago, and was willing to take risks on her journey as a business owner. When starting out, you don't know what you don't know, so of course, you would do almost everything differently now. ROAS is one of the key metrics for the company, although Cindy does admit this isn't one of her strongest areas. By continuing to learn more about what her customers are after and how they feel about the online shopping experience, Cindy can continue to offer the best experience possible for her new and existing clients.
Cindy still finds that fear is her biggest challenge today, even after so many years in business. She is worried about making the wrong move, and this has stopped her from taking her business to the next level. As she is fairly close to retirement age, without the next four years, she is determined to get her business to where she would like it to be. She hopes to be recognized as an emerging brand, so that she can go national with her range of baked goods. Cindy encourages any aspiring business owner to always do the right thing, and it will come back to you in the long run. Make sure you don't take anything too personally, and separate yourself from your customers when needed. Always be a human first though, and thank everyone who has helped you on your path to success.
If you want to try some of Cindy's delicious products for yourself, head to Hungry Monkey Baking, LLC for more information. We wish Cindy the best of luck during the next year in business and can't wait to see what the future holds for her company.