How Peejamas Went From Product to Problem Solvers: For Parents, Their Children & the Environment

Reviewed by

Joel Taylor
Published May 16, 2022.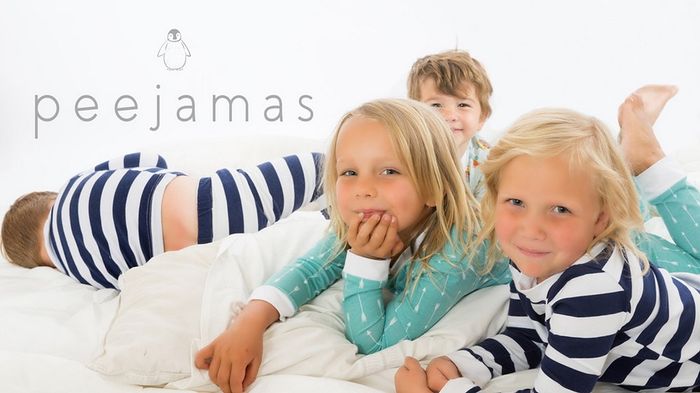 How Did Peejamas Come to Life?
Entrepreneurship is often born from passion, purpose, or necessity (and in some cases, all of the above). Craig Hammond, Founder of Peejamas created absorbent, environmentally friendly pajamas to help their child get through the last phase of potty-training. Many parents desire a compassionate transition for such an important developmental milestone. Add in sustainability, using Peejamas over costly disposable nighttime diapers, and it's a no-brainer (tens of millions of diapers are thrown in US landfills every day!).
Finding Success via Kickstarter
Craig knew they were onto something when they pre-sold nearly $250,000 in pre-order pledges from their kickstarter campaign. Tapping into an underserved customer base with an innovative idea is a great way to grow a business. Launched with a meager, 5-figure budget, the Kickstarter campaign gave its founding team motivation and confidence that they found product-market fit. In a lot of ways, Peejamas isn't just a product to save consumers' linens, laundry, and sanity - the company is here to support parents throughout toilet training and beyond.
The Biggest Challenges of Running an Online Store
Fully understanding ROAS as it compares to LTV is like comparing the game of checkers to chess. The team at Peejamas keeps a close eye on their eCommerce metrics to ensure the business keeps growing. Craig points out that it is important for eCommerce store owners to consider all metrics in relation to one another. It's easy to focus myopically on one metric and vastly miss the whole-picture. For example, if you only track ROAS with zero consideration to LTV, you're playing with a very limited, narrow view of the game.
Cash Flow is King
With supply chain challenges and the expense of shipping and returns, consumer goods is not always cash-flow rich business endeavor. That said, Craig believes that there is still sizeable opportunity to start and grow a CPG eCommerce business. Especially if you're providing a new, or better, solution to an existing problem - like Peejamas. To help stave off cash flow challenges, Craig advises entrepreneurs to focus on a minimum 4x multiple on COGS and to look for repeat-purchase products.
A huge thank you to Craig for speaking with us today and sharing their story of Shopify store success. If you'd like to check out their range of products, visit Peejamas today. We hope that 2022 is another great year for your business, and we can't wait to catch up again in the future to see how everything is going.